LOUDER THAN HELL: Das legendäre Wacken Open Air geht vom 02.08. – 05.08.2023 in die 32. Runde! 
Jedes Jahr schaut die gesamte Metal-Welt im Sommer auf die kleine Gemeinde Wacken in Schleswig-Holstein. Denn dann startet eines der größten Metal-Festivals der Welt, das legendäre Wacken Open Air. 
Das kleine Dorf Wacken, weniger als 2000 Einwohner, wird für ein Wochenende in den totalen Ausnahmezustand versetzt. Längst gehören die umliegenden Dörfer und deren Bewohner zum festen Bestandteil des Festivals und verkaufen aus ihren Vorgärten und Garagen, alles was ein Festivalbesucher so braucht.
Die Geschichte des Wacken Open Air beginnt im Jahre 1990 mit der Idee zweier Freunde und 800 Besuchern. Von diesem Zeitpunkt an entwickelt sich diese Idee zu einer Institution, zu einer Pilgerstätte für Metalfans aus ganz Deutschland, sogar der ganzen Welt. Mittlerweile finden jährlich über 85.000 Besucher ihren Weg zum bekannten Open Air, zudem werden auch noch tausende Helfer gebraucht, damit alles gut organisiert ablaufen kann.
Schon seit 2017 sind wir von RADIO BOB! exklusiver Radiopartner des Wacken Open Airs und sind natürlich auch 2023 wieder mit dabei - rain or shine! 

Die W:O:A-Lineup-Highlights:
Abbath
Acoustic Steel
Ad Infinitum
Alestorm
Alien Rockin Explosion
All For Metal
All Hail The Yeti
Amaranthe
Amorphis
Angus McSix
Asrock
Autumn Bride
Beast
Battle Beast
Be'lakor
Beartooth
Beyond The Black
Biohazard
Blaas of Glory
Black Mirrors
Black Tooth
BlackSheep
Blitzkid
Bloodbath
Brand of Sacrifice
Brunhilde
Burning Witches
Bütcher
Caliban
Cam Cole
Carpathian Forest
Cellar Darling
Cemican
CobraKill
Crematory
Cypecore
Dark Tranquilitiy
dArtagnan
Death In Taiga
Defleshed
Deicide
Delain
Depressive Age
Der W
Detraktor
Dezperadoz
Die beschissenen Sechs
Dog Eat Dog
Donots
Doro
Drain
Dropkick Murphys
Dust Bolt
Dying Fetus
Eivor
Empire State Bastard
Employed To Serve
Enemy Inside
Ensiferum
Erasing Mankind
Ereb Altor
Evergrey
EvilDead
Eyes
Fadrait
Faun
Ferocious Dog
Finntroll
Focus
Forastero Western Metal
Frog Bog Dosenband
Frozen Soul
Get The Shot
Ghetto Ghouls
Ghostkid
Hammerfall
Harpyie
Havukruunu
Heaven Shall Burn
Heavy Metal Barpiano
Helloween
Heriot
Hidden Intent
Holy Moses
Horrid Sight
Igorrr
Imminence
Immolation
Iron Maiden
J.B.O.
Jag Panzer
Jinjer
Kärbholz
Kataklysm
Kay Ray
Killswitch Engage
Knife
Koldbrann
Konvent
Kreator
Krownest
Kumpels in Kutten
Leaves' Eyes
Left Ovr
Legion Of The Damned
Lord Of The Lost
Mambo Kurt
Marco Mendoza
Marty Friedman
Maschine's Late Night Show
Masterplan
Megadeth
Metal Disco
Metal Yoga
Middle Grounds Misery Oath
Mit Ohne Strom
Monsters of Liedermaching
Morast
Mr. Hurley und die Pulveraffen
Mutz and the Blackeyed Banditz
Nervosa
Nestor
Neverland In Ashes
Nico Rose
NVLO
Our Promise
Pennywise
Pensen Paletti
Pentagram
Peter Pan Speedrock
Peyton Parrish
Phantom Excaliver
Possessed
Raging Speedhorn
Rauhbein
Redeemed by the Blood
Riot City
Rock Stories
Sable Hills
Saltatio Mortis
Santiano Schizoprhenia
Screamer
Skalmöld
Skew Siskin
Skindred
Skyline
Sleep Token
Sólstafir
Takida
Tanzwut
Terror
The Answer
The Good the Bad and the Zugly
The Night Eternal
The Raven Age
The Real McKenzies
The Ukeboys
The Vintage Caravan
Trivium
Twiligth Force
Two Steps From Hell
Universum 25
Unzucht
Uriah Heep
Uwe Bahn
Venues
Versengold
Vixen
Voivod
VV
Wacken Firefighters
Wardruna
Warkings
While She Sleeps
Whoredom Rife
Ye Banished Privateers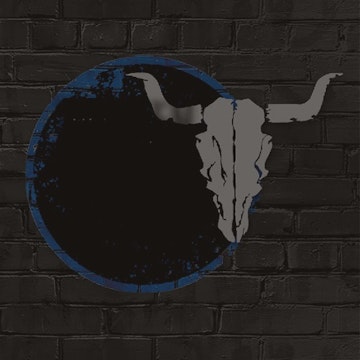 Wacken Radio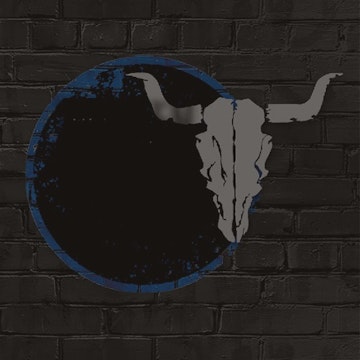 Jetzt abspielen
Wacken Radio
hier gibt es das Beste aus über 30 Jahren Wacken Open Air!
---
BOBs Wacken-Highlights
Interview mit Falk Maria Schlegel von Powerwolf


Interview mit Arch Enemy

Interview mit In Extremo

AFTERMOVIE: RADIO BOB! auf dem Wacken 2018

Interview mit Holger Hübner und Ralf Richter

AFTERMOVIE: RADIO BOB! auf dem Wacken 2017
RADIO BOB! präsentiert



RADIO BOB! präsentiert
Barca Trencada, Balearic Islands, Spanien